8300 Series Down Draft Table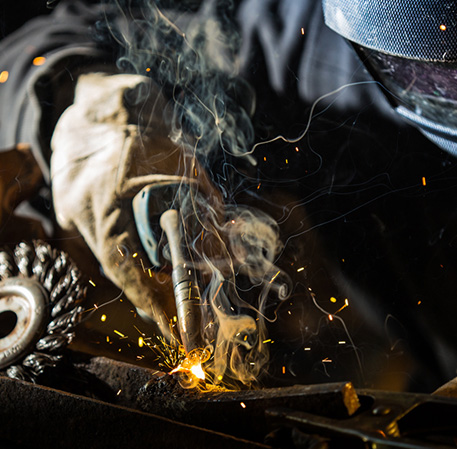 KEA offers a complete line of downdraft benches and tables that capture and filter harmful particles and fumes. Typical applications include welding & soldering fumes, grinding dust, parts cleaning fumes, pharmaceutical pill dust, silica dust, activated charcoal dust, low volume VOC control, epoxy, medical devices, & powder transfer, that may be used in many manufacturing & assembly applications. Custom options available.
KEA's heavy duty down draft table is engineered to provide balanced airflow at every point on the table away from workers in a package that is designed to stand up to everyday use in an industrial setting KEA's 8300 Series Down Draft Table for grinding, welding, cutting, sanding, or scaling. Heavy-duty ½" thick plasma cut steel top. Table maximizes efficiency to collect fumes, smoke and fine particles. Connects to a centralized or a KEA dedicated dust collection system.
Construction
KEA's down draft table is fully welded and fabricated of 10 ga and 12 ga mild steel, ¼" thick angle iron legs, and oiled (unfinished) ½" thick steel table top (other options available). Grounding lug. Components are powder coated green, with other colors available as an added option. Made In USA.
Click the item link below for a detailed product page:
Unit's Features:
Efficiently & evenly collects fumes & dust from the entire work surface into lower centralized plenum and exhausts out
Interior slats balance air flow and allow heavy chips and dust to exit via flowing air stream
Heavy duty construction for industrial strength and long life usage
Upward exhaust transition fits on back to minimize footprint
No need to move a fume arm as air draws across entire down draft table constantly
Worker safety is improved by removing respirable dust from immediate workspace
For more information give us a call at 800-233-6530
or e-mail us at keainfo@kea.works
"Dedicated to design and committed to quality, it's been our focus every day for over 40 years, consistently leading to the improvement of workplace air quality through innovative, ergonomic, performance, and efficiencies of our products. That dedication and commitment is more evident today than ever. We've leveraged decades of experience and are introducing leading designs & technologies to better serve you and your workplace air quality."Klean Environmental Air